A plugin aktiválása előtt ellenőrizze, hogy a SpamAssassin telepítve van-e a szerveren.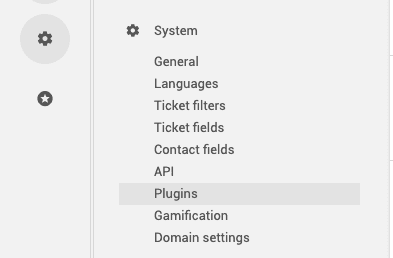 Keresse meg a SpamAssassint a pluginok listájában. Az aktiválásához kattintson a csúszkára.

Kattintson a Konfigurálás gombra, és írja be a SpamAssassin szerver IP-címét vagy gazdagépnevét és a SpamAssassin szolgáltatás portszámát.

Ezenkívül engedélyezheti a "Tanítás" lehetőséget a spamfelismerés minőségének javítása érdekében. Figyelem: Engedélyezni kell a SpamAssassin szerveren.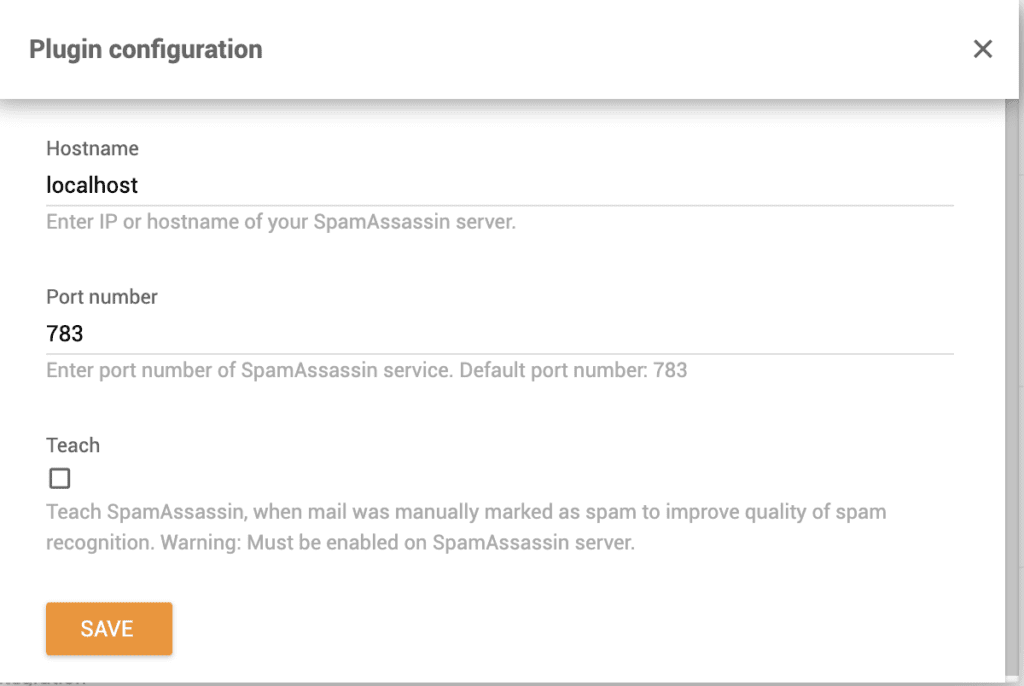 Keresse meg a Konfiguráció> E-mail> E-mail fiókok lehetőséget, válassza ki a LiveAgenthez már csatlakoztatott e-mail címet, majd kattintson a szerkesztés gombra

Jelölje be a "Feldolgozás a SpamAssassinnal" négyzetet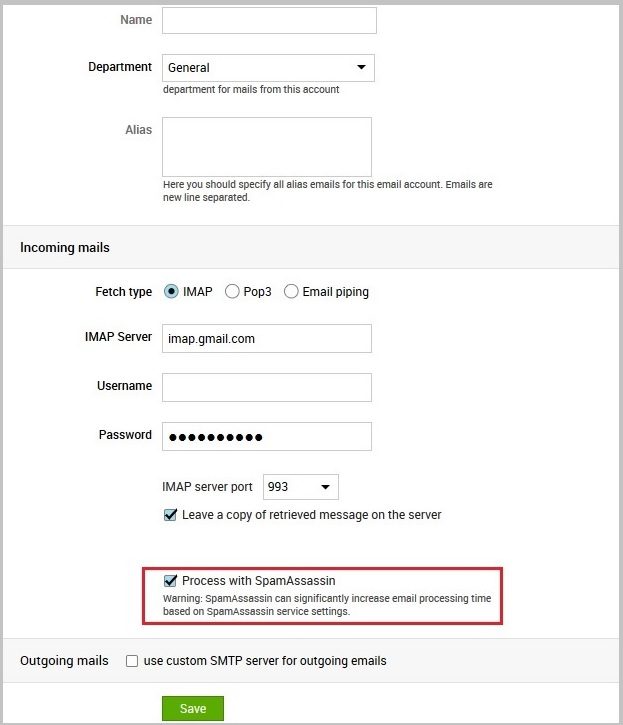 Mi a SpamAssasin?
Az Apache SpamAssassin egy számítógépes program, amelyet az e-mail levélszemét szűrésére használnak. Különféle spam-észlelési technikákat használ, beleértve a DNS-t és az ellenőrző összeg technikákat, a Bayes-szűrést, a külső programokat, a feketelistákat és az online adatbázisokat.
Hogyan használhatja?
Szűrje a beérkező e-maileket a SpamAssassin spamszűrőjén keresztül. A spamként megjelölt e-mailek továbbra is megtalálhatók a spamként megjelölt jegyekben.